link to a 29 June 2016 article in the Chesterfield (Virginia) Observer
that is a continuation of the 1st Amendment challenges to Intellectual Freedom Rights for youth in Virginia public schools centering around school districts' suggestive reading list.  A very large group of northern Virginia parents were successful in getting both houses to pass a bill that required parents to review the district reading list before it was released.  When the bill landed on
Governor McAuliffe's desk, it was vetoed.
  Had it been signed, it would become part of the Code of Virginia and state law, thus taking the right to determine texts for curriculum away from the state office of education.
This quote is an So today a friend librarian shared a excerpt from Senator Amanda Chase's comment in the Chesterfield Observer online article concerning public outcry to the summer reading list for said district:

"If librarians are not recommending books that line up with Chesterfield County Public Schools' core values, they should b

e dismissed. … It's their job when they recommend books to make sure they line up with the core values of [CCPS]."
Based on this statement, I would like to know if Senator Chase thinks the librarians make up the suggestive reading lists for the districts in the state and are therefore responsible for this extension of the English Language Arts curriculum?  Might I add, we are quit capable of doing just that, but that is usually not the librarian's job.  The librarian's job is to provide access to the academic and personal information needs of the population it services.
Literature, be it assigned or independently considered for selection is part of the informational needs. We do not stand as the gate keeper.  Also, can someone tell me how John Green, who is listed on the district's substituted guide sheet for secondary summer reads, has been overlooked in this classic trope for unexceptable reading?  Not that I am trying to throw JG under the bus.  It's just that I never, even in my personal encounters with challenges and concerns, have had the honor of having to defend a JG book.  Are his Nerdfighters that more powerful in Vulcan mind tricks?
In a perusal of several HS reading lists from the Chesterfield district, I noticed that Steinbeck was on several lists.  What would the senator and parents say about chapter four of "The Grapes of Wrath" which focuses on the word-and-phrase-we-should-not-name? How does Steinbeck's commentary on lifestyle choices and police brutality against the marginalized get bypassed as unexceptable?  This book was burned in 1939!
In a previous article published 10 days earlier, a middle school parent was extremely alarmed that  Rainbow Rowell's Eleonor and Park, Coe Booth's Tyrell,  and Walter Dean Myers's Dope Sick have a presence on the middle school reading list.   Rowell, Booth, and Myers are echoing the lived experiences of only a small sample of today's youth who are maneuvering through marginalized existences.   The titles mentioned in the June 29th article features youth of a particular socio-ethnicity: poor blacks, poor whites, Asian youth, addiction, homelessness, racial and physical profiling, emotional / physical / mental / word-and-phrase-we-should-not-name abuse, as well a bi-racial issues.  Each of these powerful stories represent huge social justice issues.  The hyperlink for each title provides a path to some of the causes and organizations that have used these texts nationally…not to mention,  Eleanor and Park is a Printz Honor recepient.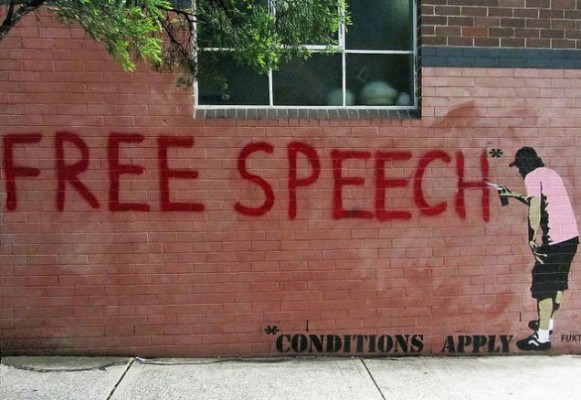 What world are these parents wishing to prepare their children for?  One in which the children manage to manuever while wearing rose colored glasses like some of the mid-century middle class white youth I've encountered in my lived experiences.   I know of youth who were so sheltered from other ethnic groups that they literally thought blacks tasted like chocolate.  I had never thought that whites tasted like vanilla, because I knew they were humans like me.  It never crossed my mind.  The first time I heard this was in elementary school. I laughed so hard that the person who asked me that question cried.  Not making excuses, there was no name calling beyond that poor child's total innocence in what she had been told and her natural inquiry to find the truth.  I got in trouble for calling her silly and had to sit in the principal's office until my Wonder Woman of a grandmother arrived at school and got the complete story out of me causing her to address the principal on not clarifying the situation and letting a child think another race was an inanimate object.  Inanimate was not a regular word normally used by my  grandmother, and I was stunned into total stillness when she said this.  In fact,  at the time I didn't know what inanimate meant nor that she was using it in the analogy pertaining to chocolate candy and human beings.  Besides I was still in trouble for making the little girl cry and that kept my mouth shut on the matter until she calmed down.
So, I now ask, some 50 years later, how far does this shielding and hovering and censuring go? Must we censor every piece of literature out of existence and turn into a controlled state where the literature is interpreted to us under one centralized control medium?  Shakespeare's ​Romeo and Juliet is required reading for all the high schools in my district.  Based on the conversation between the nurse and Lady Capulet, Juliet is 13 years old and planning to run away with an older guy whose in the midst of participating in gang warfare!  …and yes this play has been challenged too which I find unbelievable.  Yet, there is no push back from present day parents concerning this choice of literature for the classroom.
William Golding's Lord of Flies is another suggested reading in my district as well as on some of the honor level reading lists in Chesterfield County.  Golding's classic has implied homosexuality and the late author himself has admitted to the attempted rape of a 15 year old, when he was 18,  in his personal papers which has something to say about his sense of sexuality in teens.  This title clocks in  repeatedly as a challenged book with ALA.
In a July 1st update, a petition has since been drafted appealing to Senator Chase and the school board to relinquish their attack on intellectual freedom and also to express solidarity with the criticised librarians.